F3 Weather Freak
Posts: 118
Joined: Wed Jul 16, 2008 4:00 am
Location: Brisbane - Darwin - Perth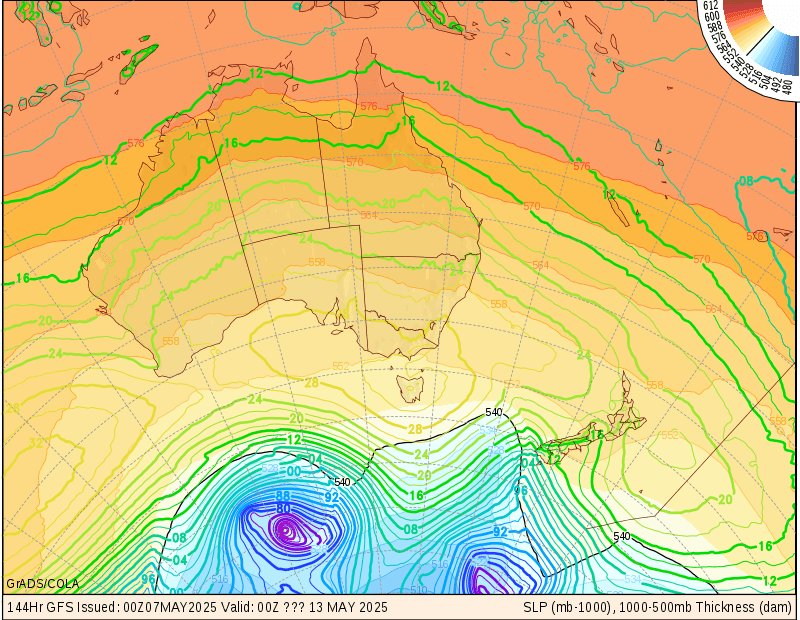 In my 8 years of considerable concentration of winter patterns and analysis, I am excited to see the entire southern coast of the continent look so cold 'across the board'.
Hobart BOM is going for max
under
10 C for 3 days straight towards the end of the week.
Perth to manage tops in the 16-17C range (FINE) and Melbourne/Adelaide forecasted several days of 13C.
---
Who is online
Users browsing this forum: No registered users and 1 guest